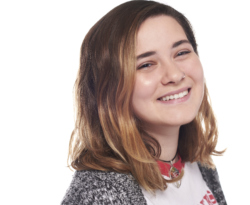 Julie
Keefe
Studio Administrator
Rider University
Piano, Drums
Fiona Apple
The Dear Hunter
Between the Buried and Me
Death Cab For Cutie
CHON
Gillette, NJ
Millburn, NJ
See More
Julie graduated from Rider University in 2017 with a degree in communications and advertising. She has been an active member of the New Jersey music community since college. As a percussionist, Julie spent two years as a member of Fusion Core, a non-profit drum and bugle corps, and is currently a member of the Princeton Brass Band, a British-style brass band based out of Central Jersey. As an educator, Julie works with the front ensembles at Morris Knolls High School and West Milford High School during their marching band and indoor percussion seasons.
BOOK WITH JULIE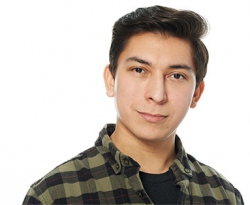 Kean University
Piano, Guitar, Strings
Paul McCartney
L.V. Beethoven
Billy Joel
Eric Clapton
Bill Evans
Millburn, NJ
See More
Sal is a New Jersey native and a graduate of Kean University Conservatory with a B.A. in Music with a concentration in piano and composition. A multi-instrumentalist and vocalist, he has had experience performing in various venues across the Midwest, New England, and other various regions across the U.S. as guitarist, keyboardist, and lead singer in various musical projects. Apart from teaching and composing, Sal also currently works as a music minister, choral director, and church organist at various local parishes.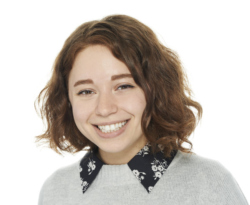 Jennifer
Fischer
Music Therapist, Teacher
Berklee College of Music
Music Therapy, Piano, Guitar, Voice
Regina Spektor
Laura Marling
Jenny Lewis
Pink Floyd
Radiohead
Millburn, NJ
Online Lessons
See More
Hi, I'm Jen!
I graduated from Berklee College of Music with a Bachelor's degree in music therapy, and became a board certified music therapist in 2015. I became a certified Neurologic Music Therapist in 2017, after attending the Neurologic Music Therapy Institute at the University of Toronto. As a music therapist I have experience working with various populations with a range of diagnoses, however I specializes in working with children and adults with special needs. I have studied voice, piano, ukulele and guitar for over 15 years, focusing on folk and classic rock music. As a music teacher I work with many young students on instrument proficiency while incorporating songwriting into lessons as a therapeutic tool. I joined the So i Heard team in 2016 as a music therapist, as well as a piano, voice, and ukulele teacher.
My Approach To A Typical Lesson
I think the best way for a child to learn is for their musical interests to be front and center. A typical lesson is flexible - generally revolving around what the child wants to learn - but will always focus back to music fundamentals. I often use other instruments like drums and xylophone to teach music theory concepts, and motivating games to keep the child engaged.
My Advice For Students
I would say that music is fun, but that it can sometimes be challenging! The key is to keep trying, and through practice you can achieve anything you set your mind to.
My Favorite Local Places
Nature walks and hiking trails Coffee shops
My Music
I write and perform my own music, which is available on Spotify and bandcamp!

I am also in an all-girl band called Boy Band, also available on Spotify.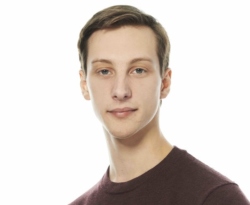 Berklee College of Music
Piano, Guitar, Drums
Clyde Stubblefield
Squarepusher
Steely Dan
D'Angelo
Thelonious Monk
Millburn, NJ
See More
Hi, I'm Gabe!
I've been teaching, performing, and composing in the NYC area since graduating Berklee College of Music in 2013. While I studied composition and production, I quickly found teaching to be the most rewarding aspect of my musicianship. Music served me well as a child, helping me develop discipline and focus I didn't find elsewhere- and offering my students the same opportunity is pivotal to my teaching philosophy. I'm currently completing a Master's in Music Education at Hunter College in Manhattan.
My Approach To A Typical Lesson
I always aim to spark a student's curiosity, and then give them the tools and the mindset to pursue their curiosity independently. While rote memorization can be a useful tool in our arsenal, I strive to focus on the ways we can understand music conceptually and critically.
My Advice For Students
Follow the music you're interested in! Muscle memory, and technical ability are vital, but if you don't have a musical goal in mind it'll be much harder to push through those practice frustrations.
My Favorite Places of Inspiration
Teachers often overlook how informative the internet can be as a platform for musicians. Videos on theory, video lessons, live performances- I wish I had these resources when I was growing up!