For those of you who still have questions about what an Adapted Lesson looks like,
I've compiled a few examples and pictures of interventions, music games, and instruments that may be utilized in an a lesson.
Here is a picture of a music game I used to teach a client how to play Mary Had A Little Lamb, before we learned how to play it on the keyboard: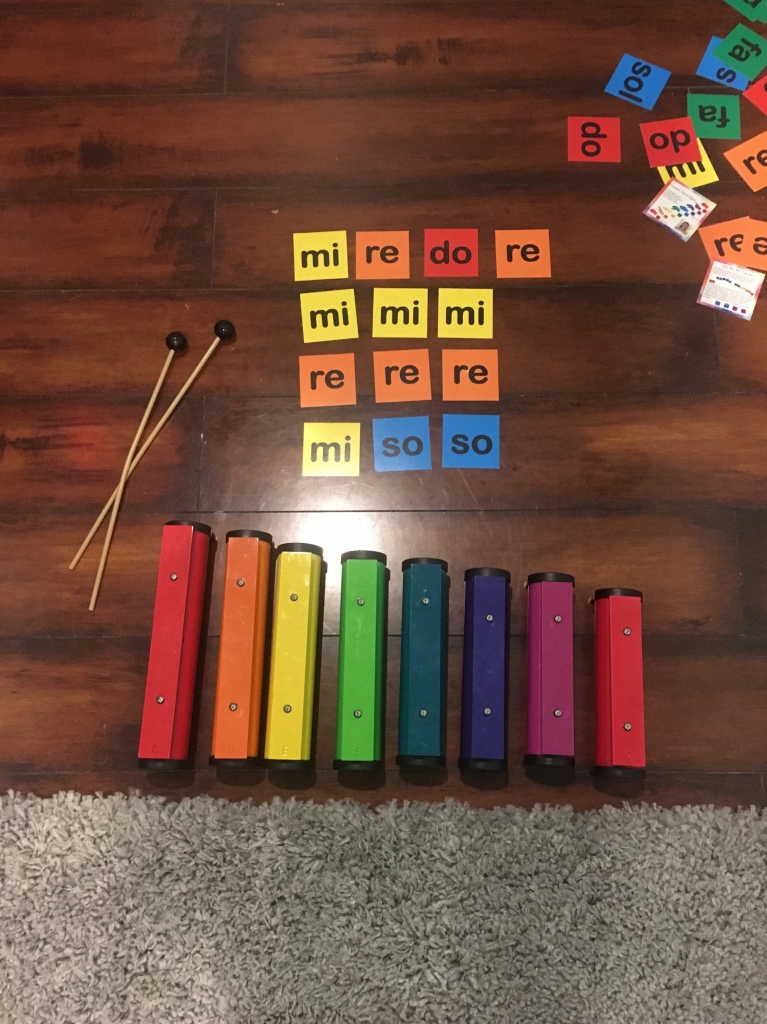 Here is a picture of a rhythm game I used with a client to better help them understand different rhythmic notes: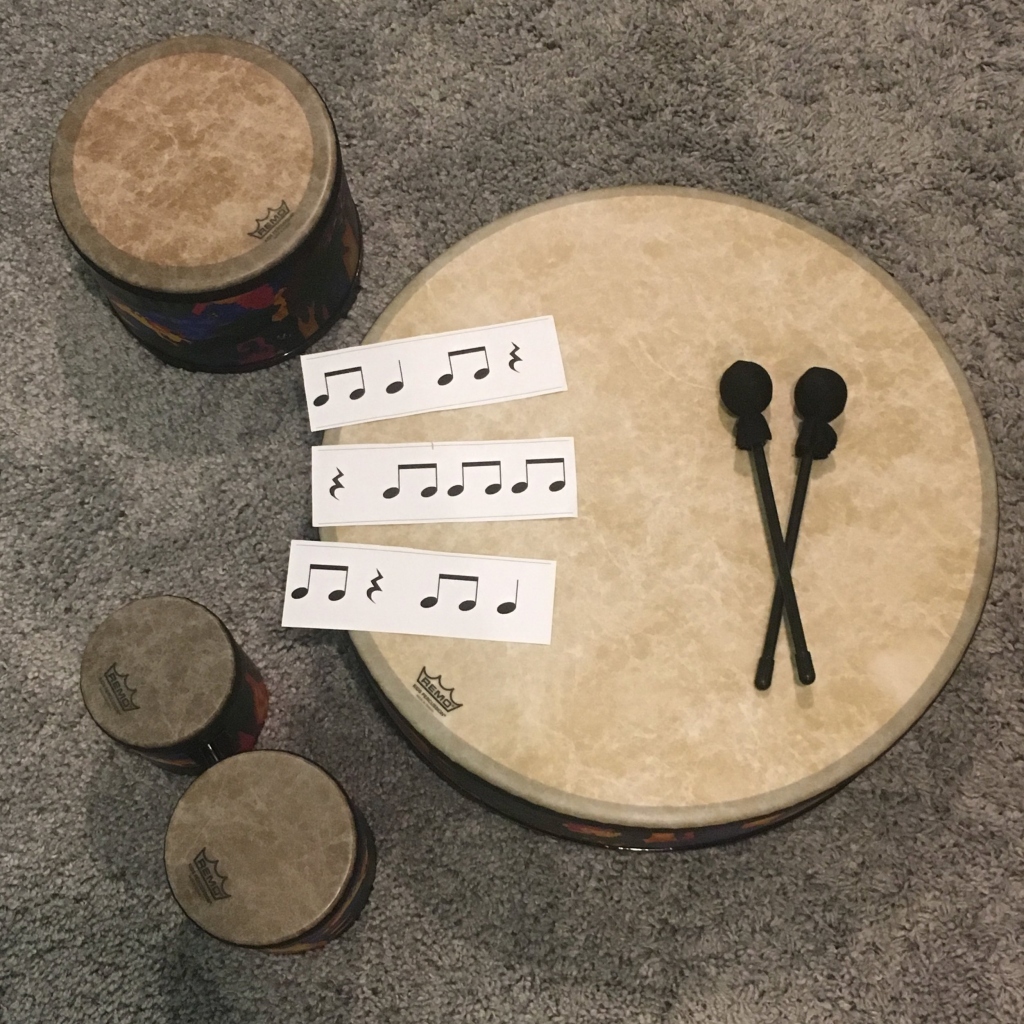 Here is a picture of a game I used to help a client understand the notes on the Grand Staff: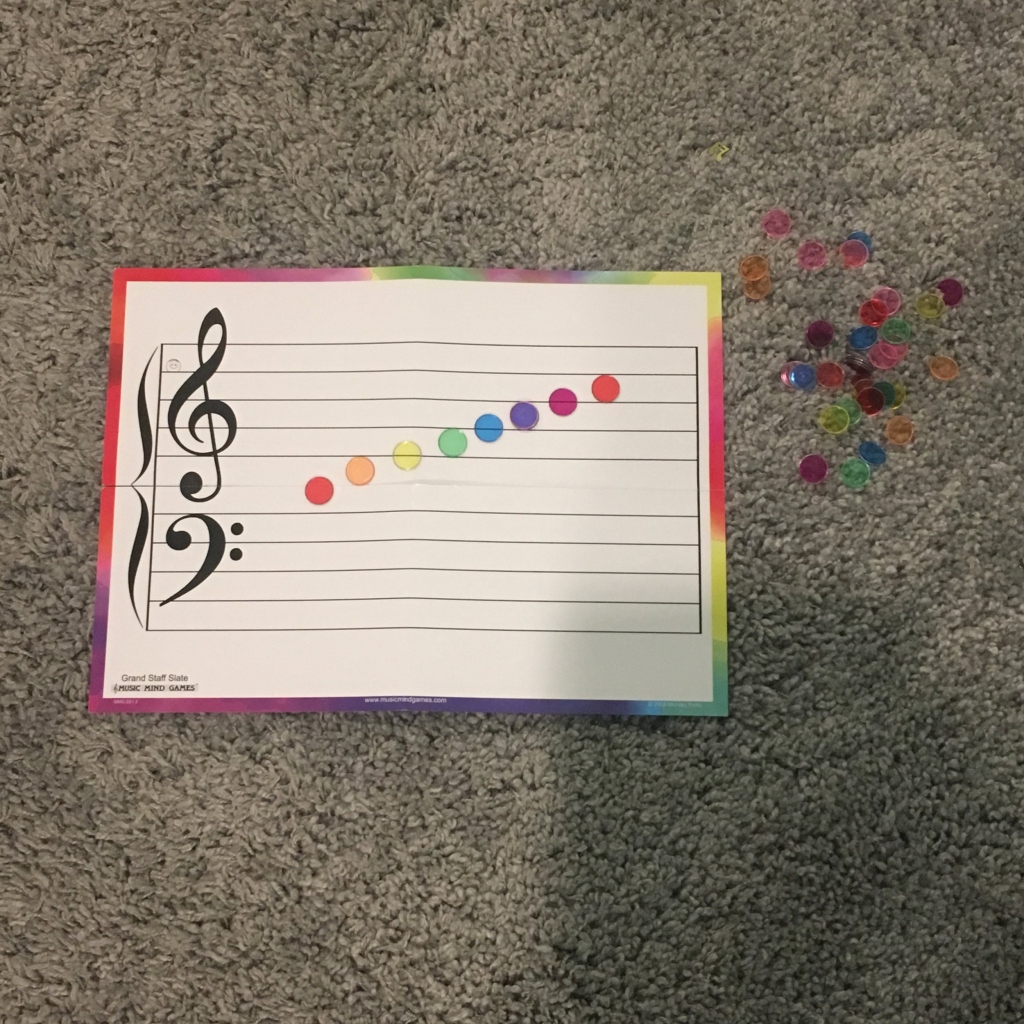 Adapted Lessons differ from typical lessons in a few ways. Each session is taught by a Board Certified Music Therapist, and each lesson is tailored to fit the needs of individuals who learn differently.