Hello and welcome to 2018! I know it's been a while since you've heard from the music therapy department here at So.i.Heard, and I've made it my personal 2018 resolution to post more so we can feel more connected this year.
If you're like me, the beginning of the year rekindles your need for projects, organization, and new endeavors. At work, this tends to materialize as quests for brand new research in anything to do with music therapy that I can apply in practice, or share with you!
Looking for good research in music therapy can be difficult and discouraging – not enough people are doing the research (music therapists are busy in actual practical work!) and we don't have the resources to show effectiveness in large groups and over long amounts of time. On top of that, it takes a VERY long time for peer reviewed research to get approved and published.
That being said, I have come across a few articles in the last week that I find inspiring and promising. The first is regarding preterm infants, and how music might have a positive impact on brain development in very early life. In the article, the authors pointed out a factor that may or may not be unique to music therapy research, which further complicates the matter of adding valuable, reliable research to our body of work:
"Our initial experience with recruiting and consenting the parents has revealed parental concerns regarding the fact that their infant could end up in the control group and would not receive the music therapy intervention. Indeed, for some, this was a motivating factor not to participate in the study. We also had to exclude some control infants from the study because the parents started to intuitively sing to their infants (or they previously done so on a regular basis). These potential confounders highlight the value that many parents place on music therapy and the role of singing in interactions with their babies and the bonding process as previously reported in the literature."
You can read the rest of the article here.
Another great read that I came across, found here, provides updates for ongoing research funded by the BRAIN Initiative, announced by the Obama administration in 2013. If you are the kind of music fan that follows current opera starts, you'll be as excited as I was to hear that soprano Renée Fleming is getting involved due to her obvious musical background and her (more surprising) interest in neuroscience.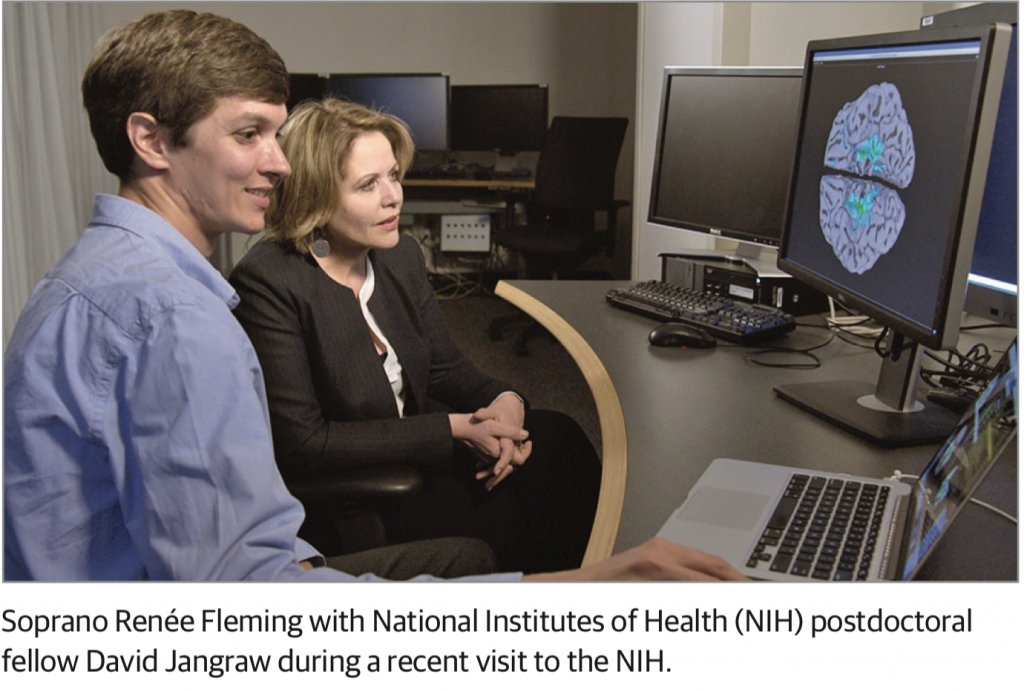 My favorite part about the article, though, is the focus on clinical music therapy! I am ecstatic that the scientists working on this initiative are finally incorporating the study of music processing into the BRAIN initiative – as it turns out, music can reveal important secrets about how the brain works. Who knew music was so important??
Well, music therapists did, of course! 😉
Stay tuned for more research updates, as well as program updates, right here on our blog and mailing list! As always, don't forget to give us a call to schedule your free consultation and studio tour!
Sincerely,
Brooke