We need your help!
We are very proud to be participating in the annual Autism Speaks Walk of the Greater Morris Area – and it takes place on October 7th – less than two weeks!
We've set our goal pretty high for this event – we want to try and raise $2000 within our team to benefit families of kids and adults living with autism. Money raised for this cause helps set families up with resources and services that help them have an easier time navigating a world that wasn't designed for their specific needs.
Please help us out by donating as little as $1 – every bit helps! Even a $10 donation is enough to provide a family with Autism Alert window stickers to promote safety in the home.
You can donate by clicking here, or visit Dakota at the front desk to write your name on a puzzle piece and donate in person.
Join our other donors with a puzzle piece up front!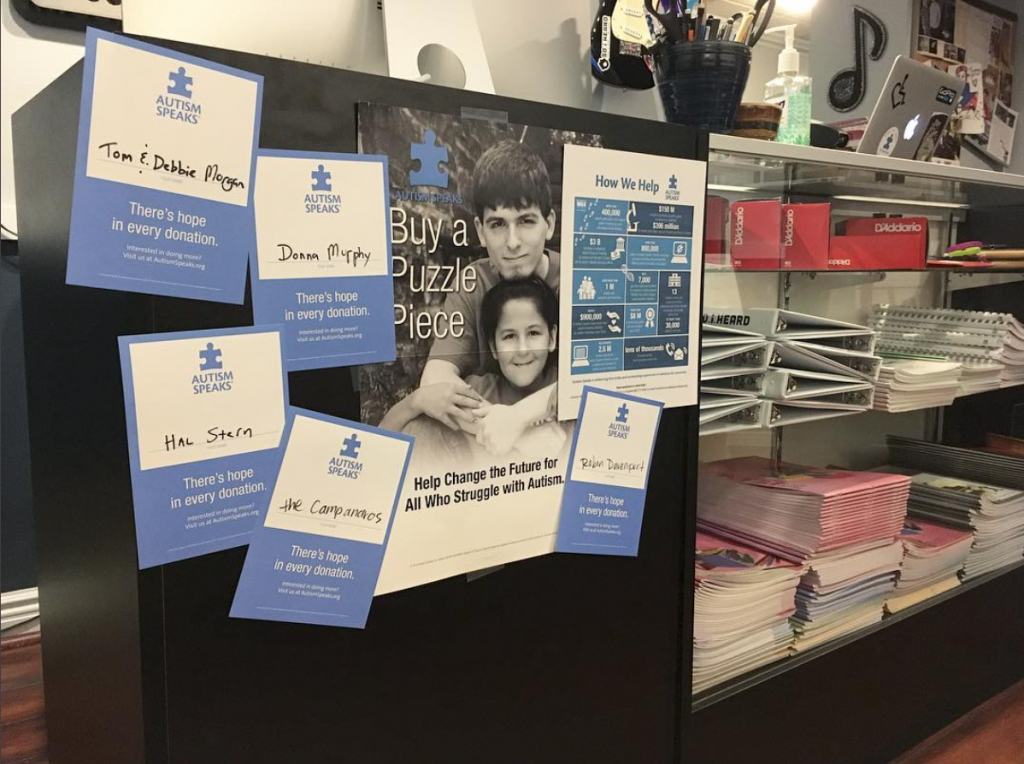 These families can always use our help, and this is such a fun way to show your support. We hope to hear from you!